Whether you use a small amount of propane for cooking or use it to heat your entire home, Snow's can accommodate your needs with reliable propane delivery service. Contact our office for propane delivery prices. If contacted within regular business hours, we will respond to your call for fuel delivery within 24 hours. Please note that Sunday delivery is not available and there is a service charge for unnecessary deliveries. So, if you choose will-call, always check the tank gauge before calling.
Automatic Propane Delivery
Customers who use more than 100 gallons per year may enroll in our Scheduled Delivery Program. Signing up for automatic propane delivery is the simplest way to get the propane you need, before you know you need it.
Benefits of Propane Auto Delivery
Regular scheduled propane deliveries
Peace of mind, uninterrupted heat
Eligibility for contract pricing
Sign Up for Auto Delivery
Will-Call Propane Delivery
Who's delivering your fuel? At Snow's, we know you by name—and vice versa. You can trust that your supply of clean, efficient propane will arrive at your home on time every time, delivered safely by one of our courteous fuel delivery drivers.
Important Note
The best time to fill your propane tank is when the gauge is between 10%-15%.
How to Read Your Tank Gauge
Checking your tank gauge is essential to avoid a no-fuel emergency. Watch this quick video to learn how to read your tank gauge properly so that you will always know when to place your next order.
Customers with low volume usage (less than 100 gallons per year) will automatically be assigned will-call status. Because it is difficult for us to estimate when customers with low fuel consumption need a delivery, we need their help monitoring the level of fuel in their tanks and alerting us to deliver. While we never want anyone to run out of fuel, we cannot periodically send drivers to homes just in case the tank is running low.
We Don't Want You to Run Out of Fuel!
Complete a quick customer information questionnaire to update your account. We need this important information in order to prepare for the coming cold months.
UPDATE MY INFO
Everyone who completes the questionnaire online will be entered to win a $40 gift card to Snow's Home & Garden.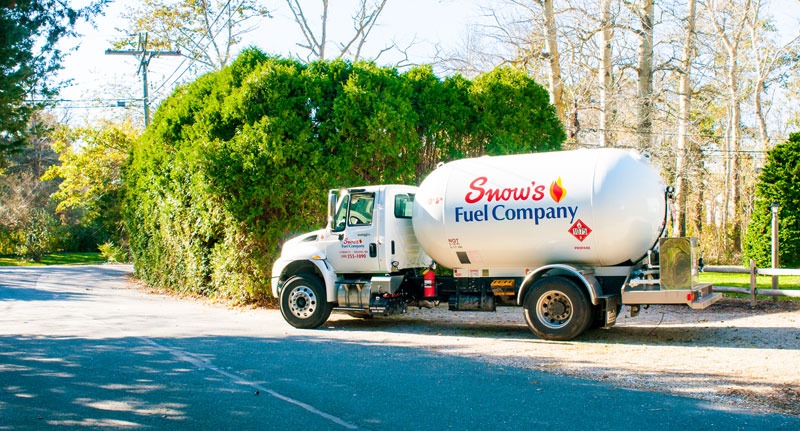 Snow's is proud to be named in LP Gas Magazine's 2018 Retailer Rankings of the largest retail propane companies in the US in the Single-State Independents category.