Propane Tank Installation & Service
If you use propane gas in your Cape Cod home, your propane tank is an important part of your heating system. Propane tank installation and propane tank service should only be performed by a qualified propane professional, like Snow's Fuel Company. We are proud to be one of the leading full-service energy companies on the Cape. You can count on us for new propane tank installation, propane tank removal, propane tank replacement, and so much more.
Cape Cod Propane Tank Installations
Propane gas tank installation is a valuable investment for you and a job that shouldn't be taken lightly. If you're searching for a dependable company to install a new propane tank at your property, give us a call! Our team will evaluate your new build or existing property to determine if you need an outside propane tank installation, underground propane tank installation, and even removal of your old propane tank. We offer top brand propane tanks that are built to last and will install your propane tank of choice to your exact needs.
Our propane tank installation services include:
Aboveground propane tanks
Underground propane tanks
Propane tank replacement
Propane tank removal
Professional Propane Tank Service
If you have an existing propane tank in your home that needs a little attention, reach out to the propane tank experts at Snow's. Our team specializes in professional propane tank service, including propane tank inspections and propane tank replacements. We maintain strict safety and compliance protocols to keep our customers safe. One of our trained technicians will inspect your tank, diagnose any problems, and resolve them for you with a repair or replacement.
Get More Info about Propane Tank Installs & Service
Searching for the right company to install your new propane tank or repair your existing propane tank? Contact Snow's to get a propane tank installation quote, learn more about propane tank installation cost, or request service for your propane tank.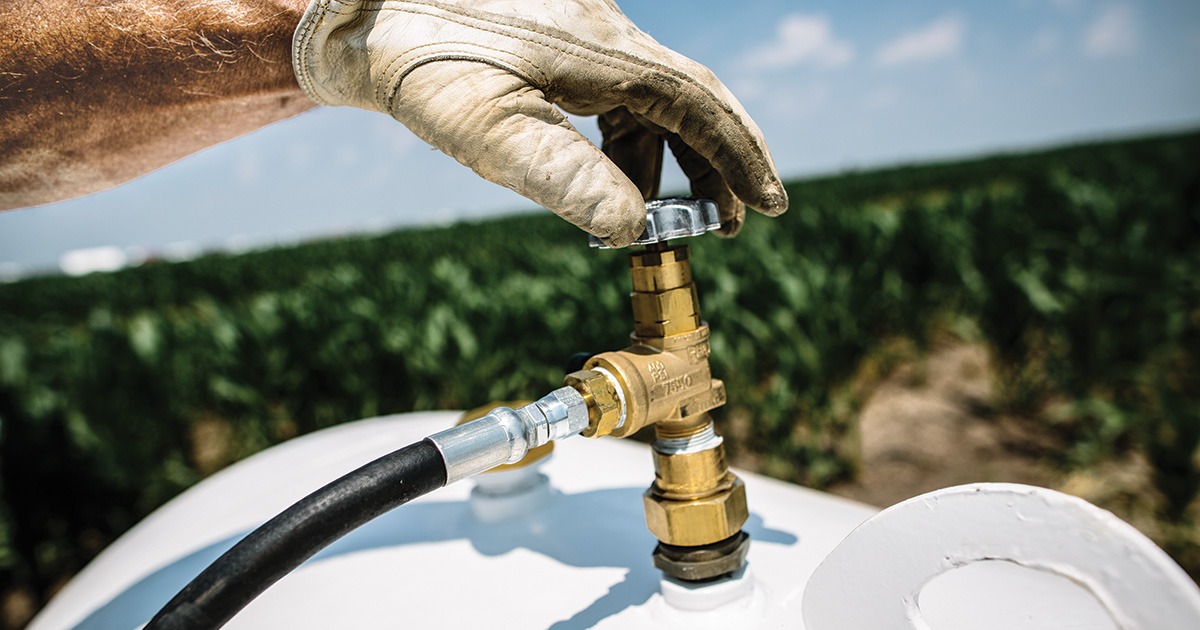 A photo of a worker's hand over a propane tank and hose in a farm field.