Air Filtration Solutions for Allergy Season on Cape Cod
February 17, 2021
It's been a cold winter on the Cape, and spring is right around the corner. Unfortunately, warm weather also brings allergens, air contaminants, and pollen galore! Snow's Fuel Company is pleased to install and service high-tech air filtration systems to keep your air clean and fresh. Your family will be breathing cleaner air before the first blades of new grass spring up this year. Continue reading this blog post to learn more about the air purification systems we offer, as well as the benefits to your Cape Cod, MA home.
Indoor Air Filtration Systems We Install & Maintain
REME HALO® Air Purifiers
This tried-and-true brand is a leader in indoor air improvement. It's perfect for homes with ductwork, such as homes that use a furnace heating system or central air conditioning equipment. The system hides in your ductwork, destroying pollutants, allergens, and particles in the air using advanced ionized oxidizers. A third-party study found REME HALO® air purifiers to have an efficacy of 99.9% reduction against COVID-19.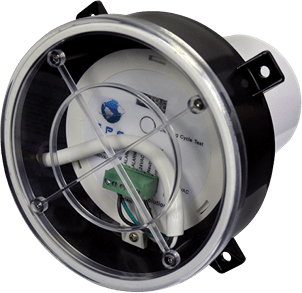 iWave® Air Filtration Products
Don't have ductwork in your home and want a different solution to your air filtration desires? The iWave® products we install purify air passing through ductless air conditioning and heating units in your home, using ionization to reduce viruses, pathogens, and other airborne particles. This system has even been tested on the novel coronavirus and was found to provide as much as 99.4% reduction.
Benefits to Installing an Indoor Air Filtration System on Cape Cod
Remove pollutants and particles from the air
Kill bacteria on surfaces in your home
Solve mold issues in ductless systems
Increase your property's resell value
Enjoy cleaner air while you're spending more time at home
Related Post: Frequently Asked Questions about Air Filtration Systems on Cape Cod, MA
Socially Distant Installations Available
Our technicians are highly trained in the COVID-19 space, respecting social distancing guidelines and properly using PPE including face masks and productive gear. In some cases, the air purifier is installed in the air handler in your home's basement, and our techs would be happy to enter through a bulkhead or basement door to limit the contact we make in your home. Fill out the form on the right side of this page if you'd like more information about our current policies regarding HVAC installations on Cape Cod.
Ready to Increase Your Home's Comfort & Resell Value?
If your seasonal or year-round home on Cape Cod doesn't have an updated air filtration system, contact the indoor air quality experts at Snow's for a no-obligation quote on your newest appliance. Everyone's spending more time at home this year—why not give your family the cleanest air possible so you can allow them to breathe easy during a stressful time? Click here for a free estimate on your system today.
---