A Bright Idea: SOLAR WITH SNOW'S

WE'VE PARTNERED WITH  
We're excited to team up with Beacon Solar to help our customers access solar energy options at a competitive price from a reputable solar company. Beacon Solar has been helping Massachusetts residents add solar technology to their homes for over 14 years. Schedule a no-obligation consult with Beacon Solar, and tell them Snow's Fuel Company sent you to earn a $500 bonus from us*!
REQUEST A SOLAR QUOTE
You trust our team with your home's comfort and safety, and we take that seriously. So you can trust that we've partnered with the best solar company in the area to help you diversify your home's energy. We stand by the work and service of Beacon Solar so much that we're giving all customers who purchase a solar system from Beacon Solar a $500 account credit to Snow's*. Call for a no-obligation consult, and mention Snow's Fuel Company to get started.
CALL (508) 257-7785
Terms and conditions apply, view details below.
Why Cape Cod Homes Are Adding SOLAR ENERGY
If you've ever considered going with solar, now's the time to look into it for real. Here are a few reasons why many homes and businesses are choosing to add solar energy:
More environmentally-friendly
Lower energy bills from day one
No money out of pocket
Tax incentives
Increased property value
Energy prices are on the rise, so lock in your low price with a solar installation, and then you can harvest the free energy of the sun all year long. You trust us for your heating oil and propane heating needs: extend that trust to our faith in solar energy and Beacon Solar. Contact Beacon Solar today and mention that we sent you to receive your $500 account credit here at Snow's*.
CONTACT BEACON SOLAR
CALL THEM NOW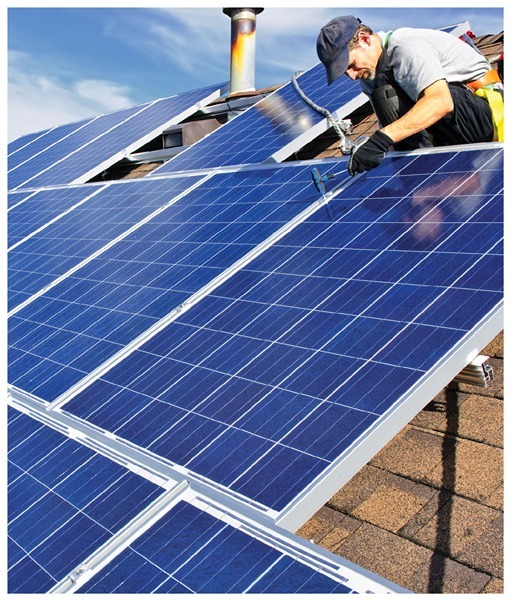 Terms and Conditions
*Recipients can earn a $500 account credit to Snow's Fuel Company after they receive a solar energy installation from Beacon Solar between 1/1/23 and 12/31/23. Recipients must mention Snow's Fuel Company to Beacon Solar during their first point of contact to qualify. Limit one $500 account credit per household. Recipients must live within Snow's service area: view it here on our website. Incentive cannot be exchanged for monetary value or any excluded product or service from Snow's Fuel Company. $500 account credit to Snow's Fuel Company expires 12/31/2027. Recipient must be a Snow's automatic oil or propane delivery customer to redeem account credit for repairs or maintenance on existing oil or propane equipment. Recipients can become automatic oil or propane delivery customers to be eligible to use the account credit towards repairs on existing equipment. Snow's Fuel Company employees and family members of employees are not eligible to receive this incentive.